The next round of awesome affiliate sales and deals! Remember, all these links are affiliate links. For more information, see my disclosure policy.
Citrus Lane
I recently decided to give these little boxes a try when Swagbucks had a special offer to get a free box. I will probably review them in the future. If you would like to try them out for yourself, you can save $10 off any subscription by using this link.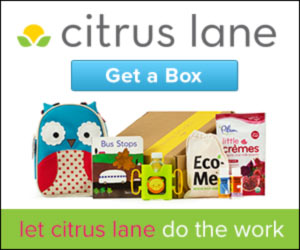 Lego
Lego runs free shipping on orders of $75 or more all the time. So if you have a couple items on your list, be sure to get them all in the same order to save there. Also happening this month:
free Lego mini Volkswagon T1 camper van with $75 purchase
free exclusive clone trooper lieutenant with a Lego Star Wars purchase of $50 or more
Both are while supplies last.
Zulily
Oh, heavens, Zulily has the CUTEST sale starting today for AnnLoren. You can save up to 50% off adorable girls clothes and matching 18″ doll clothes!
Other Zulily event happening now:
Stride Rite is coming Wednesday!
Bundle of the Week
This week's ebook bundle is all about preschool! Starts at 8:00 today!