I never got around to posting my 2015 to read list. Heck, I didn't even get around to writing it this year. So today I thought I would share what I'm reading so you could check it out and maybe get some inspiration for your reading list.
Oh, and I'm participating in a rather large Amazon gift card giveaway, so you will want to check that out at the bottom of this post.
What I'm Reading
That's it. I could give you the long list of books that are in my "reading" stack, but these are the two titles I'm actually reading right now. Life is busy and I find reading takes a back seat in a busy season. My bibliophile heart mourns this actually. It is something I long to remedy.
I'd love to hear what you are reading right now though! I may add it to my already ridiculously long list.
Now, it's giveaway time!
$500 Amazon Gift Card Giveaway
I am so happy to be partnering with some other bloggers to bring you a $500 Amazon gift card giveaway!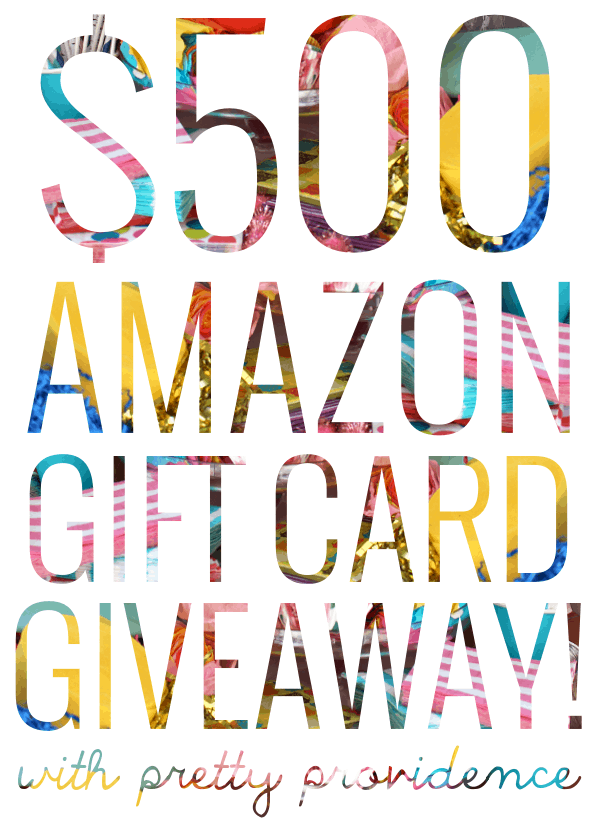 Get excited, because today we are helping our friends at Pretty Providence celebrate their 3rd blog birthday with an amazing $500 Amazon gift card giveaway! Which is basically like winning $500 cash, only better, because they will deliver the goods strait to your door and when it's in gift card form you feel no guilt spending it…am I right?!?
We have some of our seriously amazing blog friends helping us bring this giveaway to you today, and it wouldn't be possible without them, so how about some quick introductions?!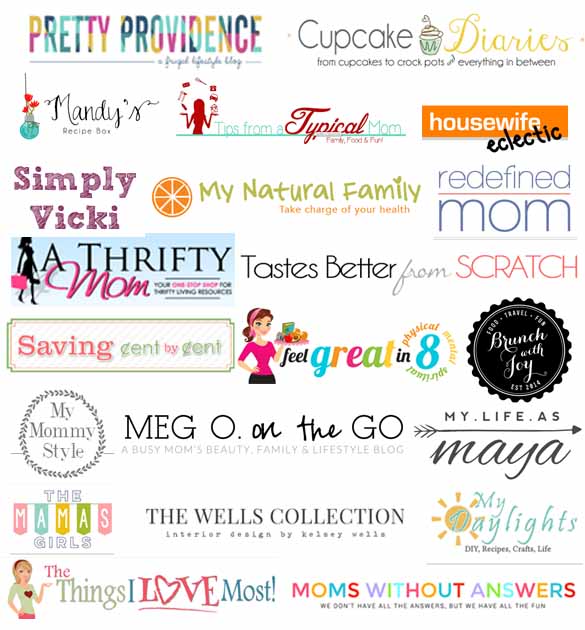 Pretty Providence ||Tips From a Typical Mom || Mandy's Recipe Box || Cupcake Diaries || Housewife Eclectic || Simply Vicki || My Natural Family || A Thrifty Mom || Redefined Mom || Tastes Better From Scratch || The Mama's Girls || Brunch with Joy || Feel Great in 8 || Saving Cent by Cent || My Daylights || My Mommy Style || Meg O. On the Go || Moms Without Answers || The Wells Collection || My Life as Maya || The Things I Love
Okay, now let's get down to the goods! All you have to do to enter is follow the prompts on the rafflecopter below, and this one is so easy ! I mean, who doesn't love some great new blogs to follow on Pinterest?!
Good luck everybody! We hope YOU win ;)! Be sure to check back at Pretty Providence because they have a new birthday themed post and a new giveaway going live every day this week!